The bill would give the police in England and Wales more power to impose conditions on non-violent protests, including those deemed too noisy or a nuisance by the home secretary. Those convicted under the proposed legislation could face a fine or jail.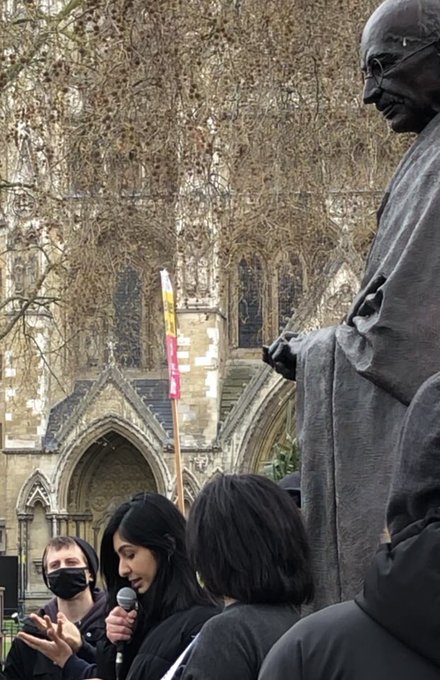 Last week, as protesters defied police to gather in opposition to the bill across England, more than 700 leading legal scholars warned the "draconian" bill amounted to "an alarming extension of state control over legal assembly", urging Boris Johnson to "abandon" this part of the legislation in a letter published by The Independent.
The 300-page bill has also drawn criticism for potentially leading to harsher punishments for damaging a statue than attacking a woman, an aspect garnering significant opposition in light of England and Wales' low level of successful rape prosecutions, and the intensified debate around women's safety in the wake of the Sarah Everard case.
The government had initially defended the bill and rushed it through its second reading in the Commons last week after passing its first parliamentary hurdle unopposed by a single Tory MP, with ministers insisting it would only impact "very disruptive" gatherings.
Outside of Bristol, protesters also gathered in London, Manchester, Liverpool and elsewhere to show their opposition this weekend. While it's unclear whether further physical protests are planned in the immediate future, it's clear that anger towards the bill remains, and a number of online protest events are set to go ahead in the coming days.