In Myanmar, "the increasingly violent crackdowns mean many healthcare workers are risking their own lives to deliver life-saving treatment to those joining the protests" against the coup.
Aye Nyein Thu finished medical school in Myanmar's central city of Mandalay less than a year before the military seized power in a coup on February 1.
Now, the 25-year-old is providing emergency medical assistance as state forces crack down on mass protests. "Most [victims] had head injuries because police are using batons to beat protesters. Some people were shot as well," said Aye Nyein Thu, who estimated she had responded to 10 emergency cases as of March 1. "We are facing the most terrible situation."
Since protesters have refused to backdown Myanmar military forces are now using force – firing live rounds and rubber bullets, deployed water cannon and used tear gas and stun grenades on the crowds.
The crackdowns on protesters have so far killed over 30 people and injured at least 200 more including a 19 year old Angel.
At least 18 people lost their lives on February 28, a day the demonstrators have now dubbed "Bloody Sunday".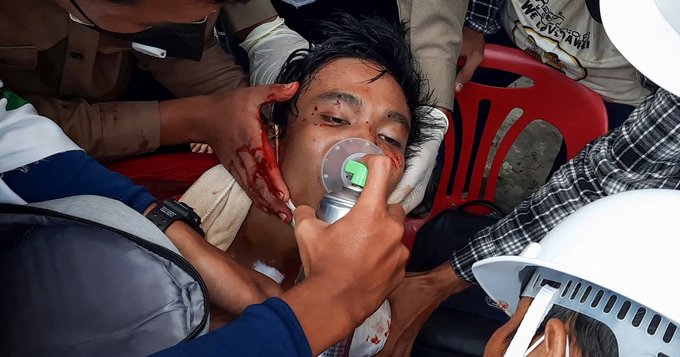 The Civil Disobedience Movement has hampered the formal health system across the country – one official from the Yangon General Hospital told Radio Free Asia on February 9 that as many as 80 percent of government hospitals had shut down.
To meet the public's medical needs, healthcare providers are now offering services voluntarily outside of government facilities, but the increasingly violent crackdowns mean many healthcare workers are risking their own lives to deliver life-saving treatment to those joining the protests.
"The biggest challenge is not to get shot when we help on the ground," said Ze Nan,* a volunteer nurse in the Kachin State capital, Myitkyina. "The bullets can hit us, too; we can also die anytime."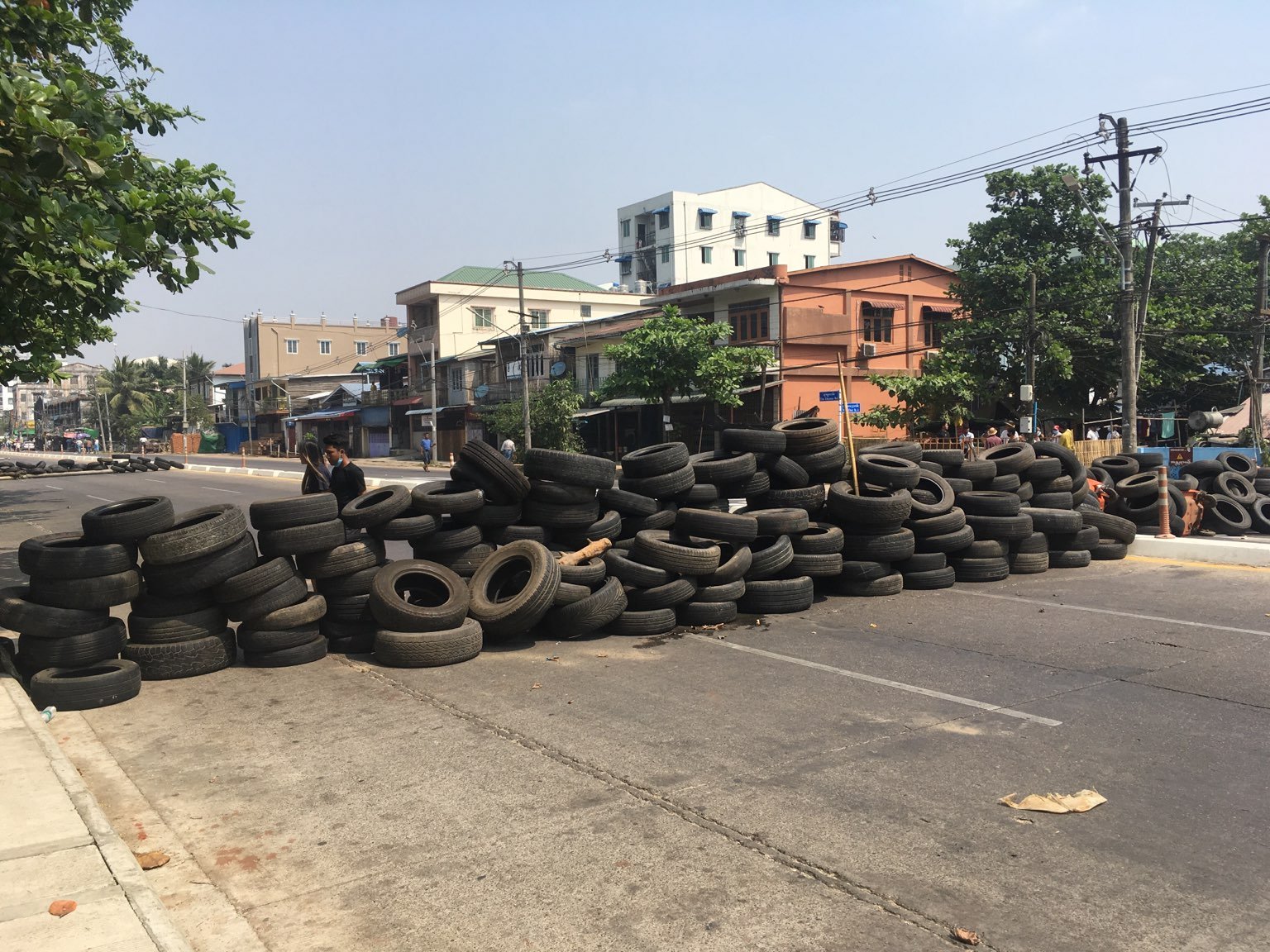 On the morning of February 28, state forces fired at medical support cars, injuring one volunteer from the team which had been treating the most serious cases, a local journalist familiar with the situation said.
The team has since ceased its operations. "If the violence continues, we don't know where we should send our patients," said Kaung Khant Tin. In the Kachin State capital Myitkyina, approximately 100 striking government nurses are providing first aid and basic services through mobile teams and are running a referral network to volunteer ambulances and doctors.
Ze Nan, leads a nursing team of approximately 40 volunteers, who walk along with the demonstrators – wearing white wristbands and stickers so they can be easily identified – and are followed by motorbikes carrying medical kits. Ze Nan has also expressed concern about the high risk of physical danger. "They don't discriminate when shooting people. We can be shot to death whether we wear our badges or not," she said. "All the protesters can be injured or killed at any time, including me." Pyae Zaw Hein, who runs a volunteer ambulance and first responder team in the southern city of Dawei, also worries he and his team members could be caught in the crossfire. With a supply of five vehicles, they maintain contact with the various medical volunteer groups to transport patients to facilities around the city where they can receive treatment, Al Jazeera reports.