Anthony Fauci, Danny Douek, Deborah Williamson and 7 others have been selected to speak at the forth coming 11th IAS Conference on HIV Science. The conference will bring together thousands of HIV professionals at the world's most influential virtual meeting on HIV research from 18-21 July 2021.  
See below for the Speakers;
Adeeba Kamarulzaman, IAS 2021 Co-Chair, Malaysia.
Anthony Fauci, National Institute of Allergy & Infectious Diseases, USA.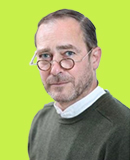 Danny Douek, National Institutes of Health, USA. HIV reservoirs: Lessons for cures
Deborah Williamson, Royal Melbourne Hospital, Australia. Emerging and re-emerging STIs in the genomic era
Hendrik Streeck, IAS 2021 Co-Chair, Germany
Jennifer Hoy, Alfred Health, Australia. Antiretroviral therapy: Time to change the paradigm?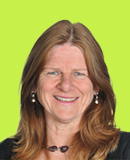 Lynn Morris, National Institute for Communicable Diseases, South Africa.
HIV vaccines and immunotherapy: Quo vadis?
Phelister Abdalla, African Sex Workers Alliance, Kenya. Decriminalization of sex work and providing for good health outcomes for sex workers
Renzo Guinto, PH Lab, Philippines. HIV/AIDS in the era of climate change
Stephane Wen-Wei Ku, Taipei City Hospital, Taiwan (PoC). Sexualized drug use and HIV infection