Mababa "Pape" Diouf was a Senegalese journalist, best known for being the president of French football club Olympique de Marseille between 2005 and 2009.  Diouf was born in Abeche Chad, to Senegalese parents. The family returned to their native country shortly after Diouf's birth.
Diouf moved to Marseille at the age of eighteen. He eventually became a journalist for a city newspaper. Diouf centred his work around sport, and particularly the local football club, Olympique de Marseille. Eventually he turned his hand to be a sports agent, with clients such as former French international defender Basile Boli, and Cameroonian goalkeeper Joseph-Antoine Bell playing for Marseille.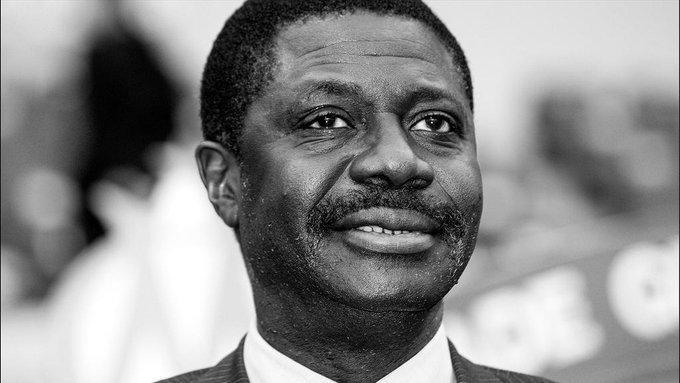 He became closely linked with the Cote d Azur side, and his intimate relationship with the club culminated in him becoming club president in 2005. Robert Louis-Dreyfus announced that Pape Diouf would leave on 17 June 2009. He was replaced by Jean-Claude Dassier. Diouf was hospitalised in Senegal after contracting the virus there and became the country's first COVID-19 fatality.
Diouf died on 31 March 2020 at the age of 68 after succumbing to the global pandemic of COVID-19 in Senegal
Diouf himself was acutely aware of the lack of diversity at the management level, telling an interviewer in 2008 that the fact he was the only black president of a top-tier European club was "a painful observation."
"Pape will remain in the hearts of the Marseillais forever, as one of the great architects in the club's history," the Marseille club said in a statement.
"Pape Diouf will be remembered as a charismatic, endearing and passionate leader," added a statement from the French league's organising body, the LFP.
"The LFP extends its condolences to his family, his loved ones and to Olympique de Marseille during this moment of immense sadness for French football."
Senegal President Macky Sall also paid tribute to "a great figure of sport" on Twitter.
"To his family, I offer, on behalf of the nation, my deepest condolences."