Former Chinese President Hu Jintao was unexpectedly led out of the closing ceremony for the Chinese Communist Party meeting Saturday while he sat next to President Xi Jinping.
The 79-year-old, the direct predecessor to Xi, was seated to the left of the Chinese leader before two men who appeared to be security officials approached him and forced him to leave his seat.
The ceremony marked the end to a week-long congressional meeting that solidified a third term for Xi, making him the longest-serving Chinese leader since Mao Zedong.
Video footage of the starkly unusual incident circulated on social media, sparking questions over why the former leader, who served from 2003 to 2013, was forcibly escorted away.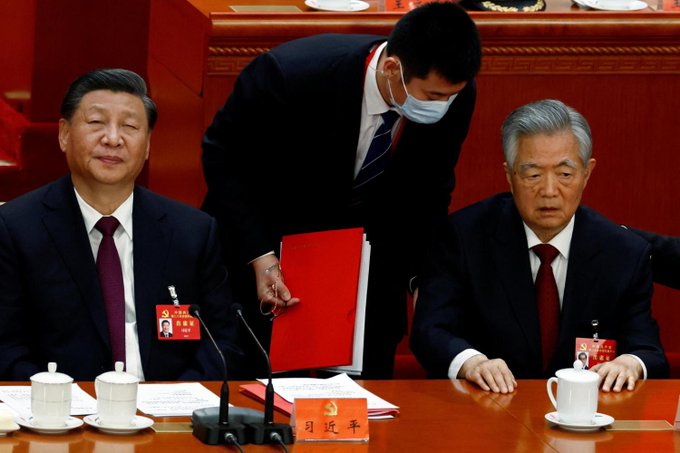 Footage released by AFP showed an official attempting to forcibly lift Hu from his seat as Xi turned to him. Hu then placed his hand on a sheet of paper on top of Xi's folder, but the Chinese president then quickly put his hand on the sheet to prevent him taking it.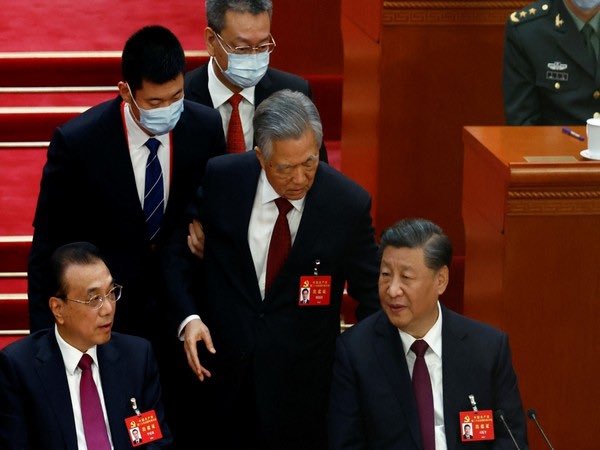 China's top legislator, Li Zhanshu, seated to Hu's left, handed the security official Hu's folder.