Bako, John Chukwudi
Can Bobi Wine Unseat Yoweri Kaguta Tibuhaburwa Museveni?
This is the question that has been on lips of millions of Ugandans and other Africans as the day for general election in Uganda draws closer. General elections will be held in Uganda on 14 January 2021 to elect the President and the Parliament. Incumbent President Yoweri Museveni, who has ruled the country since 1986, is seeking re-election. The President of Uganda is elected using the two-round system, with candidates needing to receive at least 50% of the vote to be elected in the first round. Chapter 142 of the Presidential Elections Act of 2000 stipulates that presidential candidates must be a citizen of Uganda by birth and be qualified to be an MP.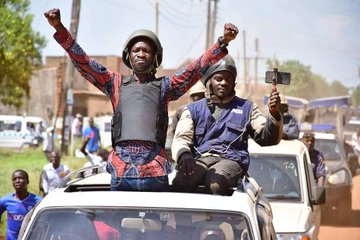 Candidates are also required to be of sound mind and have no formal connection with the Electoral Commission of Uganda. Term limits were abolished in 2005. The elections are supervised by the Electoral Commission of Uganda. Eleven candidates including Bobi Wine who announced his candidacy for the 2021 Ugandan presidential election in June 2019 were registered to contest the election.
Robert Kyagulanyi Ssentamu aka Bobi Wine (Ugandan politician, singer, actor, and businessman) is currently serving as Member of Parliament for Kyadondo County East constituency in Wakiso District, in Uganda's Central Region. Robert Kyagulanyi Ssentamu was born on 12 February 1982 in Nkozi Hospital, where his late mother works. He grew up in the Kamwookya slum in the northeastern part of Kampala, the capital city of Uganda.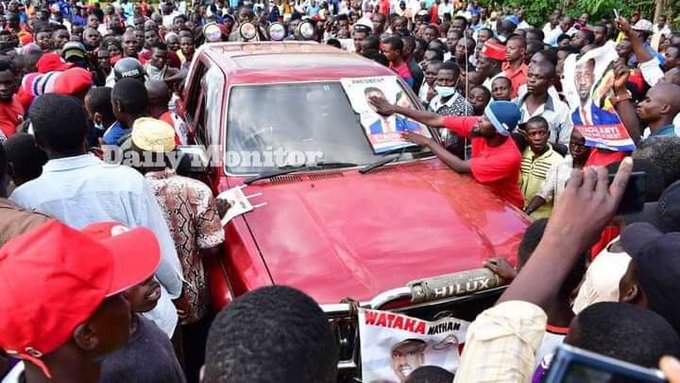 Kyagulanyi attended Kitante Hill School, where he attained his Uganda Certificate of Education in 1996, as well as Kololo Senior Secondary School, where he attained his Uganda Advanced Certificate of Education in 1998. He then attended Makerere University in Kampala, where he studied music, dance, and drama, graduating with a diploma in 2003. In 2016, Kyagulanyi returned to university to study law at the International University of East Africa (IUEA), where he got in contact with his then-lecturer David Lewis Lubongoya, who has since become chief executive secretary of the People Power, Our Power movement
Bobi who is considered to be one of the strongest candidates to unseat Museveni in the forth coming election also leads the People Power, Our Power movement in opposition to President Yoweri Museveni.
He has been arrested several times by Ugandan security operatives, detained and later released. Ssentamu was arrested for flouting COVID-19 guidelines on crowd size on 18 November 2020, though that was the official reason given for the arrest but most observers suspected it had more to do with the uncompromising stance he Bobi has taken against the incumbent regime of Yoweri Kaguta Museveni. At least 57 people were killed, several others injured, and 350 arrested during subsequent protests.
In the blistering speech he gave at his nomination, Wine accused Museveni of crimes ranging from corruption to dictatorship. At one point in the speech, he listed Uganda's main ethnic groups one-by-one, naming the ways that each have been betrayed by Museveni who has ruled for 34 years.
Bobi Wine's bodyguard Francis Senteza was killed on 27 December 2020, after being run over by a truck belonging to the military police. He was attacked while helping to transport a journalist critically injured by tear gas during an earlier confrontation between the police and a group of Bobi Wine's supporters. Another journalist was also wounded in the incident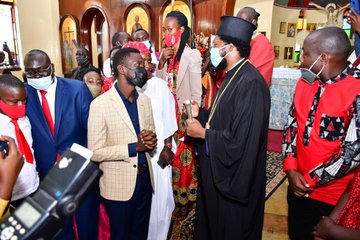 On Tuesday 12, January 2021 Bobi Wine said, soldiers raided his home and arrested his security guards, two days before the country goes to polls.
"The army has this morning raided my home, arrested all my security guards and anyone they could see around my premises," he tweeted. "No reason for the arrest was given. Such acts of impunity are all kicks of a dying horse."
"Gen. Museveni needs to tell the world what he intends to do in this election that he should arrest my entire campaign team, my assistants & supporters. Last night, the military yet again arrested so many friends and comrades; two days to the election! Others living as fugitives!
Bobi also addressed a press conference in the capital Kampala, where campaigning has been banned citing COVID-19 restrictions, and said that one of his drivers was shot dead last night. Luke Oweyesigire, a police spokesman, however, refuted the allegations in a statement.
Will President Yoweri Museveni, 76, who has remained in power in the East African country for 35 years allow for free and fair election to take place in Uganda. Will 38-year-old Wine who draws much of his support from young people, and is pinning hopes on social media and a high voter turn-out to help him unseat one of Africa's longest-serving leaders. One thing is sure amidst the events taking place in Uganda as the date for the election draw closer and closer and crisis, arrest and sometimes killing of oppositions continues is people resolved to effect change and see that change happens.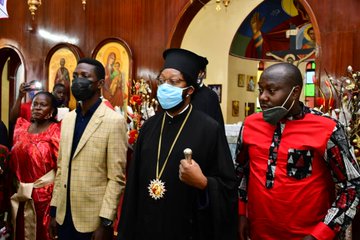 Bobi Wine and Controversies
Kyagulanyi is often outspoken about political and social issues in Uganda, generating some controversy. Until January 2019, he had a long-standing feud with fellow Ugandan musician Bebe Cool, who has sung in support of President Museveni and the NRM, while Kyagulanyi has supported opposition interests.
In July 2014, it was announced that Kyagulanyi was to perform in the United Kingdom at The Drum Arts Centre in Birmingham and the Troxy in London.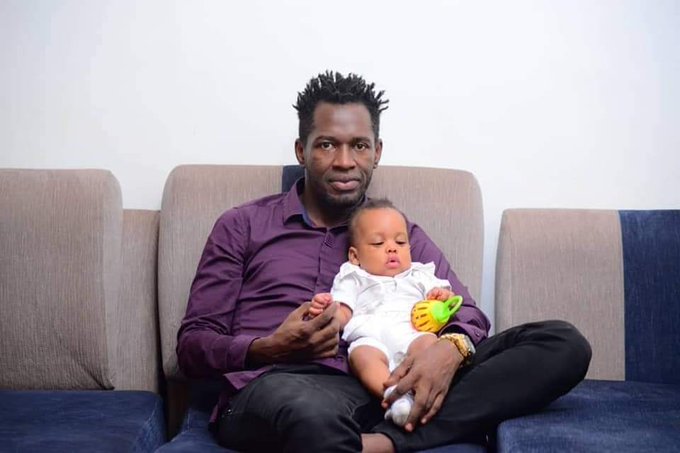 This led to calls for a ban because of his lyrics expressing opinions against homosexuality. Both venues subsequently cancelled Kyagulanyi's appearances. In a May 2016 Twitter exchange with ULC Monastery LGBTI, an American Christian group that promotes tolerance toward the LGBT community, Kyagulanyi suggested that he had moved away from his previous homophobic comments, but did not specifically state that his views on homosexuality had changed.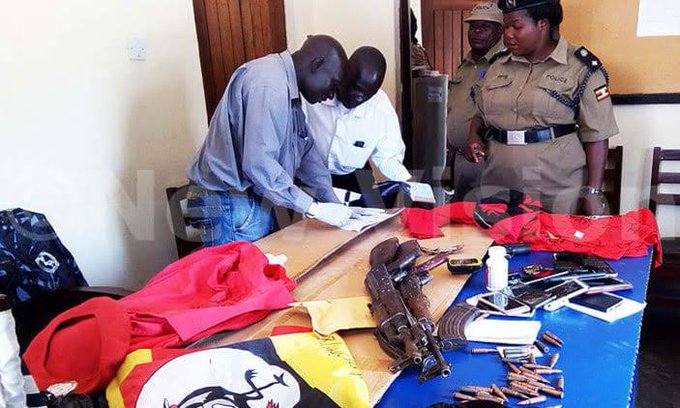 In 2015, Kyagulanyi publicly defended the Buganda kingdom's fundraising efforts as it was harshly criticized by the outspoken Sheikh Muzaata, stirring up a war of words. Kyagulanyi has at times been known as Omubanda wa Kabaka (the king's rogue) for his devotion to the Kabaka (King) of Buganda.
In April 2016, when Uganda's only radiotherapy machine in Mulago broke down, Kyagulanyi took a leading position in widespread public anger at the slow official response, and posted a critique of the government's handling of public health care, challenging the country's leaders to make better use of citizens' taxes.
Throughout the 2015–16 election period, Kyagulanyi refocused his messages to call for tolerance of different views. Kyagulanyi's public calls for calm activism during the 2016 election, with songs such as "Dembe", provoked mixed reactions from different political interests in Uganda. During this period, the Uganda Communications Commission denied that it had banned "Dembe" from Ugandan radio. Three months after the election, the U.S. Ambassador to Uganda Deborah R. Malac invited Kyagulanyi to a formal embassy event, and commented that he was a positive influence for local youth.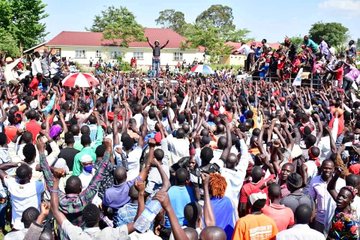 When the Ugandan government turned off social media during the 2016 election, Kyagulanyi used a virtual private network (VPN) to post on his defiance to the communications shutdown on his Facebook page while also pointing out that the government continued to use social media during the shutdown they initiated.
Kyagulanyi was later chosen as a panelist to speak about freedom of expression on World Press Freedom Day in Kampala in May 2016.[62] In March 2016, his fans were surprised to hear him defend the right of his artistic rivals to express views that Kyagulanyi himself does not support.[63]
In August 2020, Kyagulanyi was dragged to court on charges of falsifying information, obtaining registration by false pretense and uttering false documents.
On 3 November 2020, Kyagulanyi was arrested after his nomination to the election body for the upcoming general election was certified. A statement on his official Twitter account said he was violently arrested outside the nomination venue, temporarily blinded and brutalized by police and the military